N.Y. Releases App Allowing Vaccinated Individuals Fast Entry Into Venues; Conn. Considering Same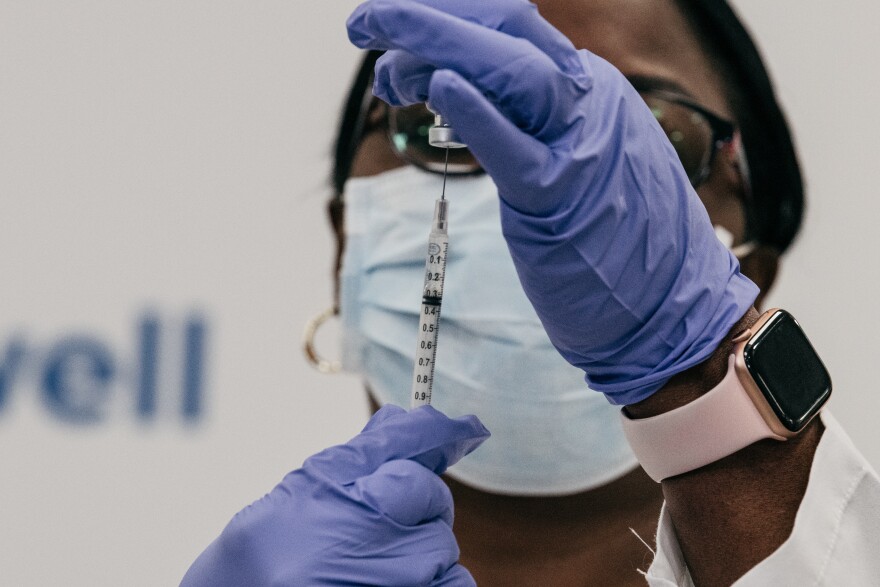 New York is first in the country to implement a voluntary digital passport that shows their vaccination status and coronavirus test results.
Governor Andrew Cuomo said the Excelsior Pass is free to the public with the goal of fast tracking the re-opening of venues.
This week, New Yorkers can use the Excelsior Pass for optional entry to large venues like Madison Square Garden, and smaller arts, entertainment and event venues starting Friday.
Cuomo said the state spent $2.5 million for IBM to help develop the app. The technology company said user's medical information will be kept private through blockchain and encryption, despite growing privacy concerns.
Also, as a result of racial and socioeconomic disparities in the vaccine rollout, the ACLU is concerned about accessibility to the app. They worry that poor and communities of color without a vaccine passport will be not welcomed in group settings.
Governor Ned Lamont says he expects Connecticut will have its own digital vaccine passport. He said the effort will most likely be led by the private sector.
The passports would allow vaccinated people to travel and enter large venues and businesses with ease.
Lamont said he wants to wait for more state residents to receive the vaccine before rolling out a system to the public.
"I think it's a little premature only in that not everybody has the vaccine available to them yet. But I'd like to think within a month or two when broadly available, you will see some type of a vaccine passport or validation just like you see New York is considering," Lamont said.
As in New York, the American Civil Liberties Union of Connecticut is concerned the vaccine passports could create unequal access to public places. Other concerns have been raised about data mining by private companies.
Lamont said he hopes that the passport would help encourage people to get vaccinated.