While Arrests And Jail Population Plummet, Suffolk County Police Commissioner Decries Bail Reform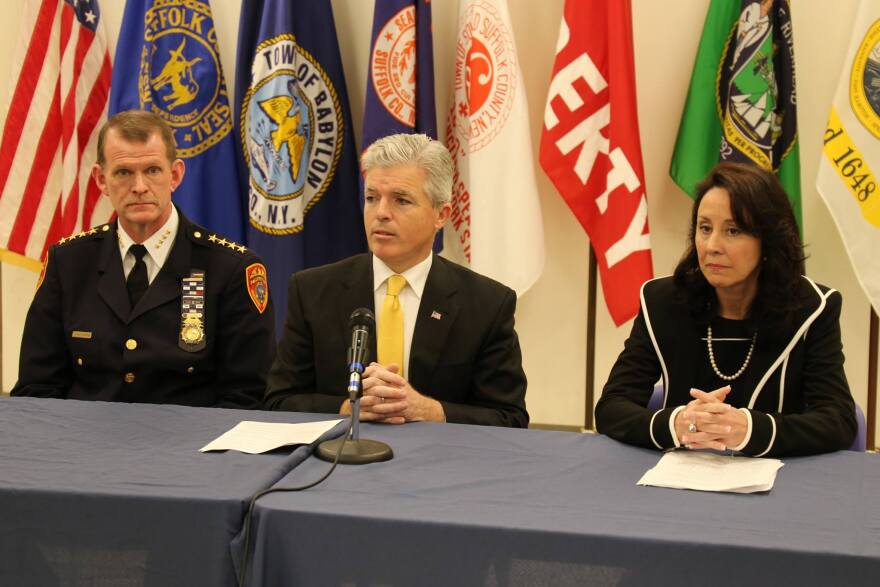 At a recent forum with the Long Island Metro Business Action group, Suffolk County Police Commissioner Geraldine Hart said New York's cash bail system needed to be reformed, but that it was troubling that New York lawmakers didn't consult with law enforcement.
What to know
Suffolk County Police Commissioner Geraldine Hart said bail reform laws that took effect in January have led to "turnstile" arrests.
Actual arrests since the bail reform are lower, and have plummeted 60% during the pandemic
Suffolk jail population decreases 200%
Both Suffolk and Nassau had to increase staff to accommodate new discovery laws.
"We arrested someone three times in one day just for a commercial burglary pattern that he was engaged in," Hart said. "It was just a constant turnstile, in and out of the system. So that's been a real challenge."
Hart didn't offer statistics on how many arrests fit this "turnstile" pattern.
Data reported to the state shows during the first months of the new bail law the number of arrests in Suffolk was lower. Once the pandemic hit, arrests dropped nearly 60%.
Hart also said there was a 200% increase in the number of people released from jail because those arrested no longer had to pay money to get out.
Hart said a less talked about change — a "tremendous change" according to her — were reforms to discovery, the process of presenting evidence to the accused. The new reforms now require police and district attorneys to turn over evidence within 35 days.
"Before that we had really until sometimes the night before the trial, depending," Hart said.
Hart said the reforms required the creation of a discovery compliance bureau.
"Where every arrest would go before the ADAs as soon as you made the arrest and all the discovery had to be turned over, including video surveillance, undercover tapes, 911 calls, you name it," Hart said.
The Suffolk County District Attorney's Office did not respond to questions about this new bureau. Nassau County, however, said the new discovery reforms required the hiring of 11 new employees costing about $500,000 a year.