Suffolk Police Commissioner Geraldine Hart Steps Down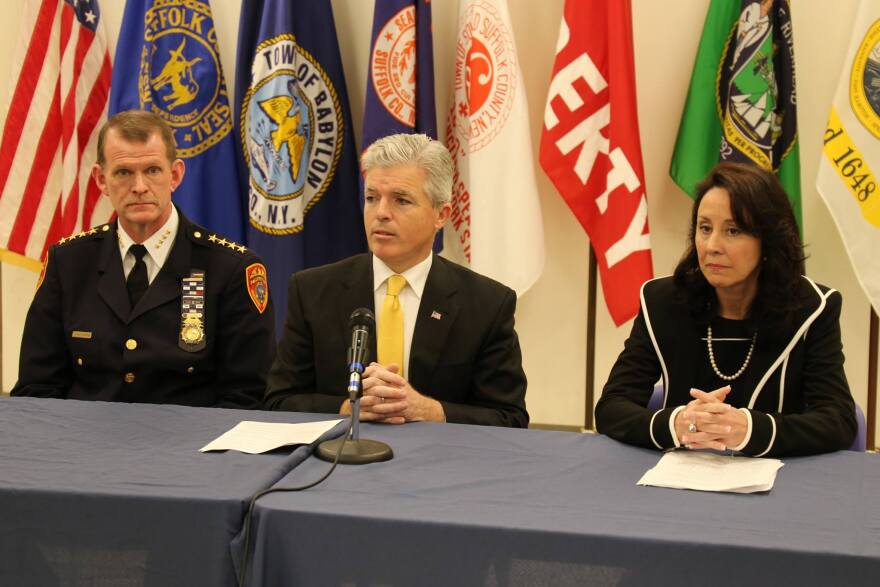 Suffolk County Police Commissioner Geraldine Hart has resigned after three years on the job. She leaves for a higher paying job that will also likely be less political.
Hart was the first woman to lead Suffolk's 2,400-member police department. A former FBI agent, she took over as Suffolk law enforcement was embroiled in corruption and misconduct scandals. Hart then led the department through an eight-month-long, state-mandated "reform and reinvention" process.
She also found herself having to defend political decisions made by Suffolk County Executive Steve Bellone.
"She's had it. There's a lot of political pressure being put on commissioners," said Rob Trotta, a Republican legislator and former police detective. "I think she's a professional, and she stood up as long as she could, and it got to her."
Democrats praised Hart and said she will be moving on to calmer waters as the public safety director of Hofstra University. The school pays about $50,000 dollars more a year and could offer her two children free college tuition. The new job will also cut her hour-long commute to 20 minutes and give her an opportunity to teach classes.