New Haven Organizers Creating Neighbor-To-Neighbor Vaccine Mobilization Effort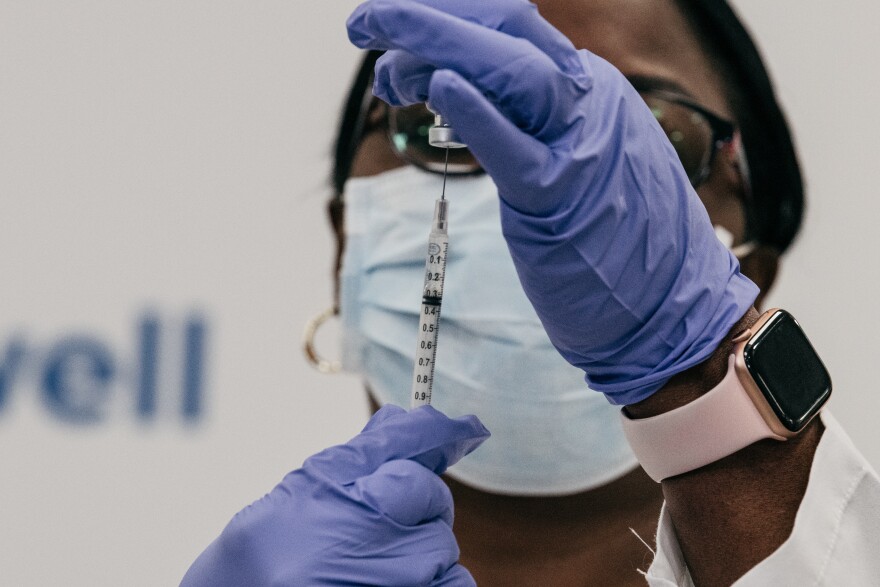 Community organizers in New Haven, Connecticut, say the state has not done enough to vaccinate residents of one of the hardest hit neighborhoods.
Kica Matos is an activist and resident of Fair Haven. She said the neighborhood is home to a significant number of low-income, undocumented, Spanish-speaking and Black residents who face barriers to signing up for vaccines.
"The van system that the state of Connecticut adopted does not work in our neighborhoods, does not work in our communities. We've heard repeatedly from people who have challenges with either having access to the internet, they're just simply unable to navigate the systems," Matos said.
That's why Matos is launching a neighbor-to-neighbor canvassing effort that she says builds trust in a way most official mobile vaccination efforts can't.
"There's distrust of the medical establishment. I am going to be knocking on doors on my street. I know my neighbors. We have a number of people living in the community who said 'I got this! I'm gonna do my street," she said.
She is working with the local health clinic to recruit hundreds of bilingual volunteers to go door-to-door starting on Saturday.
Sign up for training by emailing vaccinatefairhaven@gmail.com.